(December 20, 2016)
Thank You to REP Real Estate Professional Magazine for including Daniel Yu of RE/MAX Real Estate Services in the 30 under 30 Cover Feature.
感謝加拿大地產專家雜誌30歲以下30位地產人士的專題報導。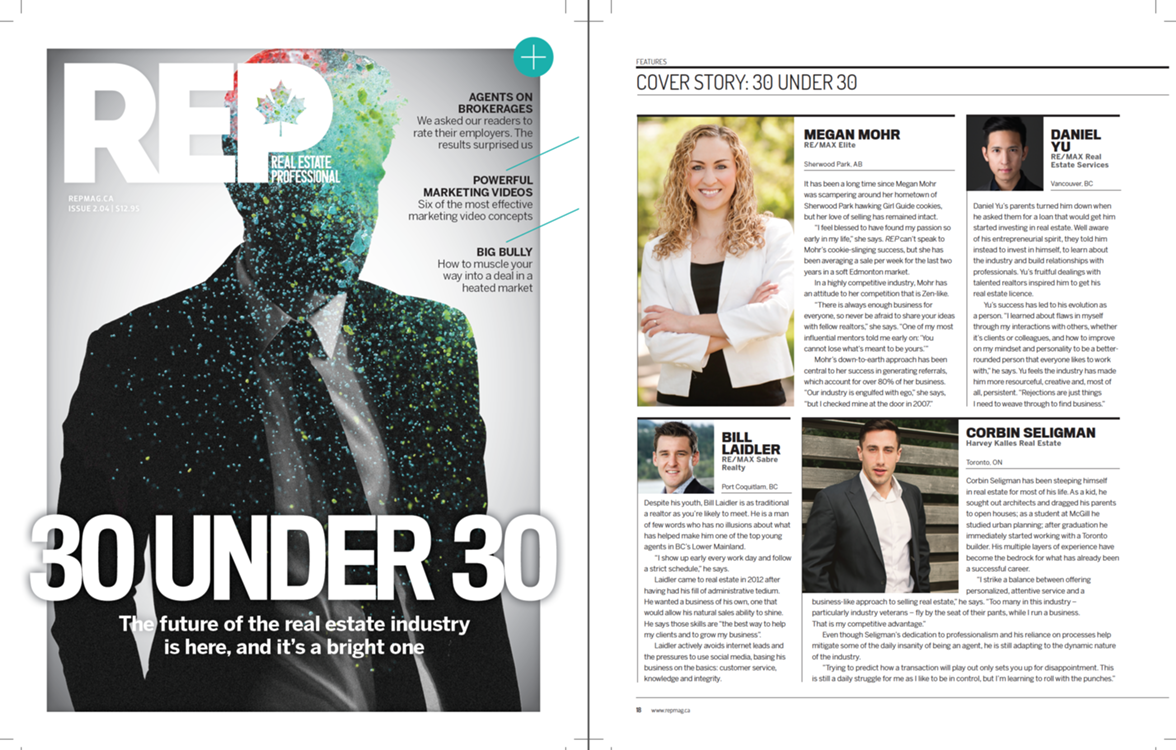 (December 05, 2016)
It has become easier to dissolve your strata and sell your condo building to developers, but there are pitfalls involved. Here we have eight essential tips, prepared by the legal experts Lawson Lundell LLP on behalf of FirstService Residential
(December 02, 2016)
Home buyer and seller activity remains near historical averages in the Metro Vancouver housing market.
Residential home sales in the region totalled 2,214 in November 2016, a decrease of 0.9 per cent from the 2,233 sales recorded in October 2016 and a decrease of 37.2 per cent compared to November 2015 when 3,524 homes sold.
Last month's sales were 7.6 per cent below the 10-year sales average for th...
read more
.
Categories
Archives

Subscribe To This Blog